---
RFD TV
Bott Radio Network
Gospel Music Television
Opened for the Late Dottie Rambo
Branson Gospel Music Convention
National Quartet Convention
Jim Bakker Show Band Leader
Singing In The Sun
Carnival Cruise Line - Guest Entertainer
Extreme Home Makeover
Ashley Tisdale
VOX Magazine
Branson Radio Live
KY3 TV Featured News Story "Art walk"
KY3 TV Featured News Story "Farmers Market"
KWFC Radio
Battlefield Mall Fashion Show
Dottie Rambo Memorial Concert
Diamond Awards
CJFM
Branson Landing
Jim Caruso CBS Radio
Played B3 Organ for Marvin Winans on TV
Song featured in movie "Divine Unrest"
CJFM Branson Convention
LCJE San Diego Convention

Corporate Events:

Westgate Resorts
Treasure Lakes Resort
Twin Oaks Country Club
Winterstone Golf Coarse
Marquee Suites
Battlefield Mall
Art Walk
Jack Preston CPA
CJFM
LCJE
Branson Landing
American Trucking Association
Hickory Hills Country Club


 

"You play really good" Dino

"Your really good," Bill Medley, Righteous Brothers

"You play with soul" Jo Ann Castle, Lawrence Welk Show

"Your doing a great job" Kenneth Hagin, Jr. Tulsa, Ok

"Big Clayton is the best Blues pianist today!"
DK Blues Magazine

"I'm Blown Away by Big Clayton's playing"
Jimmy Warren - HTMG Recording Artist

"Big Clayton is Amazing"
Big Blues Radio
---
"Over the past 30 years here I have had the privilege of having some of this country's finest key board artist grace that stage and by far you tag that wonderful bar of excellents"
Dr. Bob
http://www.drbobsbluesshow.com/
---
"Clayton has been wonderful to work with! He is very reliable, professional, and such a talented musician.
His music creates a great atmosphere, and I wouldn't hesitate to hire him for any of our future events! "
Alyson O'Connell
Guest Services Manager
Battlefield Mall
---
For those that might want to hire Clayton, you need to read this!
My mother-in-law wanted an 80th birthday party and this turned out to be no small affair!
She also wanted entertainment and we amazingly stumbled onto Clayton's information and booked him for the party.
You can hope you have hired the right person, but let me be the one to put your mind at ease!
From the moment he walked in, his personality was fantastic and his playing, oh my!
His talent made the party that much better and I am still getting rave reviews on Clayton.
You will NOT be disappointed and his style can match any venue you set up.

Simply put, he is WONDERFUL!
Thank you again Clayton!
The Cooper's
---
"Clayton was the first artist to perform, and the one who got this entire concert together. He has a great talent in piano playing which is what he blessed us with! He did a great job and all songs he chose to play were easily recognized. I couldn't help but hum along." Matt Paasch SGConcerts.com
---
"I was so excited to see you had your new CD finished. I am ordering one for me and one for my folks and one for each of my sisters. I listened to you in downtown Branson on the first week of May and we all loved your music and were amazed by your talent. Thanks so much and we will definitely watch for you next time we return to Branson. Keep up the great work and have a great weekend." L. Oziah
---
"To those who need a wonderful piano/keyboard musician, you cannot do better than with Clayton Watson. We asked him to play background music for our office Christmas party. He arrived on time, played for two solid hours without a break and kept the music right at the perfect level. He even let me sing along with him for one number. he is the one you want!" Jack Preston CPA, Preston and Nancy, CPA's
---
"We at the Jim Bakker Show have been honored to have Clayton Watson filling in playing piano/organ for the past few days. I as the music director can honestly say he is the best I've ever heard and and we hope to have him around more often!" Josh Adams, Music Director Jim Bakker Show
---
To Whom It May Concern,

We recently had Clayton Watson come to Capital West to participate in our 4th of July service, (which fell on Sunday this year). We honestly were taking a bit of a chance because we had never met Clayton or heard his music, other than what was on his website. After or music minister had contacted Clayton and set everything up for the 4th, he made the comment to me that - "this musician seems different from many others. He seems very humble and is really flexible as to what we would like for him to do". When Clayton arrived on the 4th that is indeed what we noticed. He was a man humbly using his God-given talents to bring a blessing to his listeners.  What a joy he was to have with us, and what a wonderful response we received from the congregation. Having had Clayton with us, I wanted to take the time to write this letter of recommendation so others would consider using him in for special programs. He is an outstanding musician. On top of that, however, was the blessing of seeing his heart and his desire to use his gifts for God's benefit. What a blessing he was.
In his Service,

Ken Harland
Capital West Christian Church
1308 Fairgrounds Road
Jefferson City, Mo 65109
573-634-8335
www.capitalwestcc.org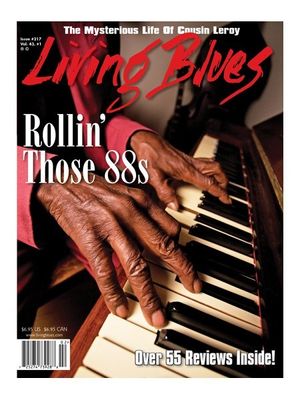 Big Clayton
Boogie Woogie Man

With over 20 years of experience, self-taught pianist Clayton Watson debuts with an impressive collection of boogie-woogie, stride, and early rock 'n' roll piano, showcasing the instrument's foundational role in early popular music, as well as Big Clayton's command of hip-shaking boogie and mesmerizing improvisation.
Boogie Woogie Man
is almost entirely instrumental, and the simplicity of a solitary piano on every track emphasizes Clayton's skill.

Big C Boogie
is probably the most purely boogie-woogie track, alluding to innovators like Albert Ammons and even Pinetop Smith. He gets right to the heart of the sound—an infectious groove with exuberant melodies and fills in the treble.
No Dimes
goes to Chicago, and Clayton sings a little. But it is his command of the piano style that is his strength.
It appears Clayton is deliberately teaching listeners about piano boogie: many of his titles are clear about what he's attempting. On
Striding Along
he offers a mid-tempo stride number that suggests innovators like James P. Johnson and Willie "The Lion" Smith, without getting lost in the expressiveness of the approach.
Amazing Grace, Big Style,
and
Stepping Out
keep a boogie flavor while toying with a West Coast attitude. The former is especially jazzy and improvisational, kicking the album off with nearly ten minutes of dynamic, elegant sound.
Clayton's forays into early rock 'n' roll will educate anybody who wonders exactly how the genre made folks get up and shake things.
Old School Rock 'n' Roll
and
Tickling the Ivories
each flaunt a boogie-woogie bass line that magnifies exciting piano riffs that tickle and repeat.
The album strolls away on
Walking the Landing
, inspired by Clayton's time as a regular on the Branson Landing. The track has a laidback tempo and a New Orleans feel. The melody trickles and leaps all around the beat staying loose and comfortable. It's a friendly way to say good-bye—fitting after such a devoted and frank articulation of boogie-woogie's early avatars.
If you're looking for fresh yet timeless piano CD, definitely check out
Boogie Woogie Man
--Katie Lambert